The demand of kratom is increasing year by year. Based on data from The American Kratom Association, the estimated population of American kratom users of June 2019 has reached 15.6 million people. Seeing the opportunities available, no wonder that there are more and more new Indo supplier have sprung up to sell their kratom. But, can some of them be trusted? How about the quality? Are they sell the good quality products? If you are new vendor and have just started a kratom business, in this article we will share some informations and tips to find trusted indonesia kratom supplier.
You might need to join some kratom forums such as Discord, DoubleMHerbal, KratomInk, or MeWe. You could ask the kratomite on the forum about their favorite vendors or they experiences about purchased kratom from Indonesia. Some forum create the list verified vendors. You could see the list to find the candidate of your supplier.
Some verified and trusted kratom suppliers are provide their website link on the forum. Visit their website, look for pages like Contact, About Us, as well as their term and policies. If there is no option to get your money back, you may want to avoid them.
If you have found (or have been found) by a supplier who has no website, we'd advise staying away from those. It's highly likely that nothing good is going to come out of that.
3. Evaluate the prices
A verified and trustworthy Indo supplier always give the affordable price of their product. Do not be tempted to the cheapest one. Indeed the kratom price itself on Indonesian market are less cheaper per-kg but the shipping costs is make the kratom price is getting high. And the price of the sometimes defines the quality of the kratom itself. If you have found kratom Indo vendor that offers you the really cheap price until it doesn't make sense, we suggest you to check the shipping cost on shipper website that you might will use to evaluate the shipping cost per kg.
You can check the reviews on their website of some kratomite forums. It's a really important cause it could provide you an image about the quality of their products and services.
Verified reviews and testimonials on a vendor's website are usually a good sign. While faking reviews is possible, it's highly unlikely that a fake vendor would fake hundreds of reviews.
If you still adoubt, then you might look into some forums and find the reviews of your candidate suppliers on reviews column. Some forums on discord has distinguish the review for local vendors and Indonesian vendors. It could makes you easily to find the reviews of your candidate suppliers.
5. Check the picture or video of their quality control
Some proper supplier are provide the picture or video of their plantation as well as the quality control. And if you find it, then that is a good sign for you. You can check their website or their social media to find it, and if you have not found them you could ask your candidate suppliers to give those pictures or videos that you need.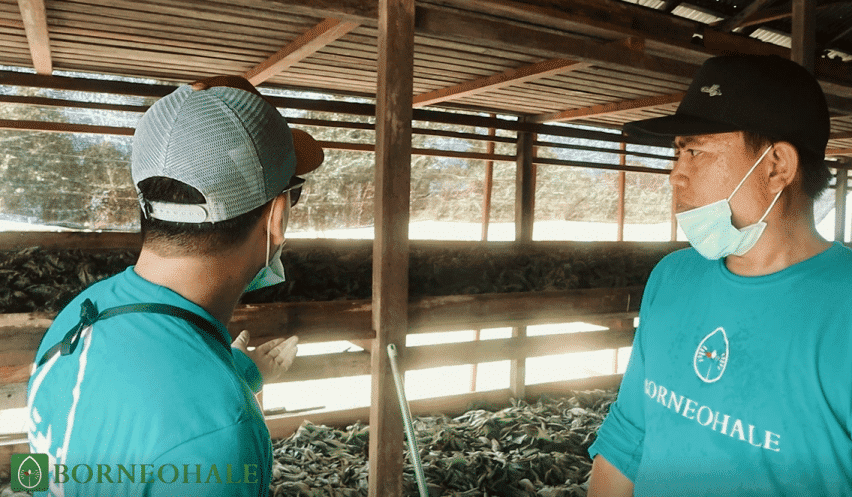 The sanitary is the key to the quality. It could be good or bad depends on how the supplier keeps clean and hygienes the product from how the drying process, grinding process, storaging and packaging are. From the pictures or videos that they are provide, you can see how the supplier did their quality control of their products.
Be careful of the fake pictures and videos. If you have found similar pictures of some vendors then you might be questioned about their quality. The credit on the pictures does not guarantee that they are not stealing the pictures from others. Look at the quality of the pictures and videos. If they provide the HD pictures then it would be a good sign that they own the pictures or the videos.
Last but not least. If you have found the kratom lab-result on the website of your candidate Indo suppliers, then congrats, it must be a good sign for you. A trusted kratom supplier always displaying their kratom lab test results on their website as proof of the quality and purity of their products.
However, you may want to avoid kratom indonesia supplier who've repeatedly gotten in the news for selling contaminated or bad quality kratom. If they have allowed that to happen several times, then it's likely that they are not properly testing their products.
So, thus some information about tips to find the trusted indonesia kratom supplier that we can share for you. We hope this information can give you a better idea to find the right vendor and to avoid scammers.